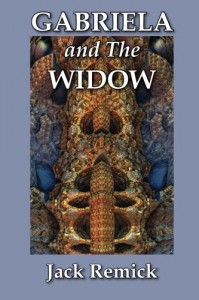 At the end of the book, do you feel hope for the characters? Yes, I feel hope for Gabby. She was part of an amazing plot that is filled with expectations, dreams, sacrifice and courage. I always felt as if the writer was connected to these characters in more ways than he was telling. Very enjoyable book and I cannot recommend it enough.
What are the most revealing scenes? When Laviuda is telling her life for Gabby to record. This is when young and old meet. Their backgrounds are different but emotionally there seems to be a bond that the author uses to emotionally engage the reader.
What did you think of the style of the writer? This is a story about personal struggles, ethics, friendship and love. If a young girl has an impossible dream, how far would she go to make her dreams come true? Jack Remick answers this in a most interesting way. Really liked the writer's style.
Disclosure - As a Quality Reads Book Club member, I received a free copy of this book from the author via Orangeberry Book Tours in exchange for my honest review.